Andile reportedly questions the paternity of both their kids
The drama between Sithelo Shozi and Andile Mpisane escalates. According to Sunday World, Andile Mpisane has repeatedly asked Sithelo for a DNA test as he allegedly questions the paternity of both their children.
The Royal AM chairperson Andile and Durban-based DJ Sithelo both share two children Baby Flo and Likuwe Coco Mpisane. They broke up just a few months after Baby Coco's birth and Andile shortly married Tamia Mpisane who also birthed his child, Miaandy.
According to the publication, Andile's lawyers Taleni Godi Kupiso Inc sent a letter that reads in part: "Our client has in recent past requested that you both take paternity tests in respect of Baby Flo and Baby Coco to lay to rest the old rumours of infidelity on your part when the kids were conceived, and instead of addressing our client's genuine request, you opted to divert attention from the real issues at hand by throwing up allegations of abuse against our client. "To that end, our client will not be distracted by your sideshows and has secured an appointment with the laboratory to perform the aforesaid tests on the 11th or the 13th of July 2022…kindly refrain from your continued attacks and insults on our client's mother and direct any communication to our offices," continues the letter.

The two have been thrust into the public eye following Sithelo's shocking allegations of abuse against Andile. Sithelo alleged that the abuse sometimes took place in front of his mother Shauwn Mkhize. "I am not one to speak about anything concerning my private life. Especially where my kids are involved. But everyone has a breaking point and this narrative has gone too far. I have been silent for far too long and hid my truth for the sake of my peace but today I will not be silenced," she said.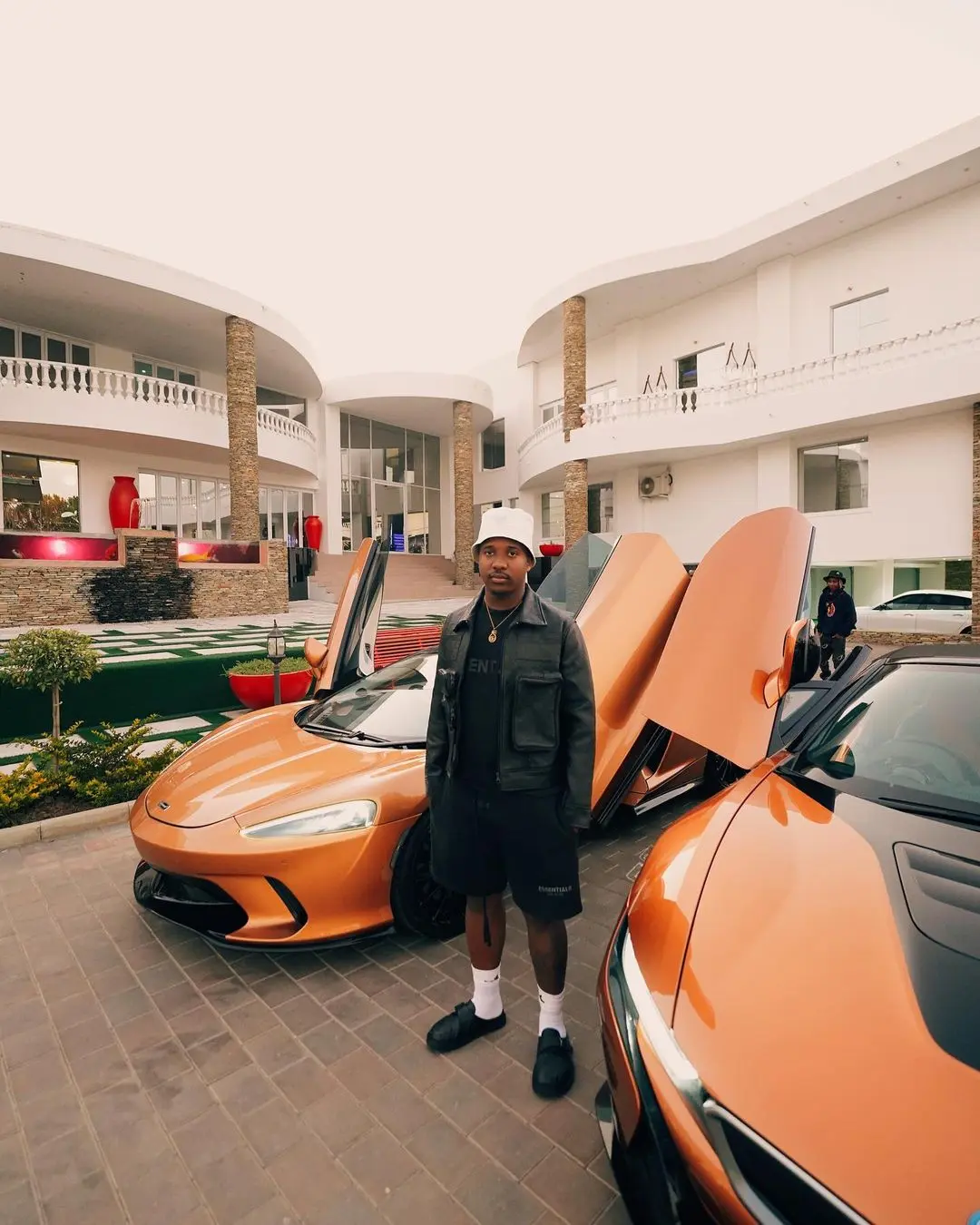 Shauwn denied the allegations in their totality and even said lawyers are involved. "I have been made aware of allegations made against my son, Andile Mpisane by Sithole Shozi on her Instagram account," the statement starts. "I do not take lightly these accusations given my history and strong stance against gender-based violence. I do not and will never condone violence in any form or nature." "I would like to categorically state that neither myself nor my family has been witness to any alleged abuse. These allegations are false and defamatory. Given the nature, severity, and extent of these allegations, the matter has been referred to our legal team. It's of the utmost importance that the law takes its course," she said.

But shortly after her statement, Sithelo leaked more DM's, alluding that Shauwn was lying. In the DMs, Shauwn pleads with Sithelo to have a meeting with her and some family members to sort out their issues. "I can't do this alone, we have left this thing for too long. This thing affects us both," a message from Shauwn reads. "You and Andy are stressing me now, I don't know what to do anymore. I have spoken to both of you as a mother but it seems like my advice is not being considered," she says in another message.
DMs between Shauwn and Sithelo
Soon after Andile shared that he got a protection order against Sithelo, but she claims it was probably given to him in less than 24 hours.