Basetsana Julia "Bassie" Kumalo is a well-known South African media personality with an impressive cv.
She has been on screen for over a decade and has quickly established herself as one of Mzansi's finest. Her career began in 1990, when she was 16 years old and was crowned Miss Soweto and Miss Black South Africa.
Four years later, she was crowned Miss South Africa and placed first in the Miss World pageant. Since then, she has become a well-known businesswoman and philanthropist.
Soweto is where Kumalo was born and raised. However, her family experienced serious financial difficulties at some point, which gave birth to her entrepreneurial abilities. To make ends meet, she began selling sandwiches at soccer games every weekend. She dated celebrated boxer Dingaan Thobela before and during her reign as Miss South Africa. Despite being picture-perfect, their fairy tale love story did not end well, and the two decided to call it quits. Years later, however, she found love in the arms of Romeo Kumalo. Since then, the two have been pursuing objectives, and their lavish lifestyle leaves much to be desired.

The two have an R25 million mansion in Midrand's Saddlebrook. There are two dining rooms and five lounges in the home. The architecture of the house is contemporary. It has two massive staircases that lead to the upstairs.
It is completely furnished with contemporary designer furniture. There are so many rooms that it's easy to lose count, but it's a paradise. It has a large balcony where the family can do some of their light exercises. The house is illuminated by several chandeliers. Its master bedroom is a dream for everyone, with a touch of perfection and class. The infinity pools that greet visitors from the driveway to the estate add to the beauty of the mansion. Its backyard is too large, and many have joked that they can have several cluster houses in it.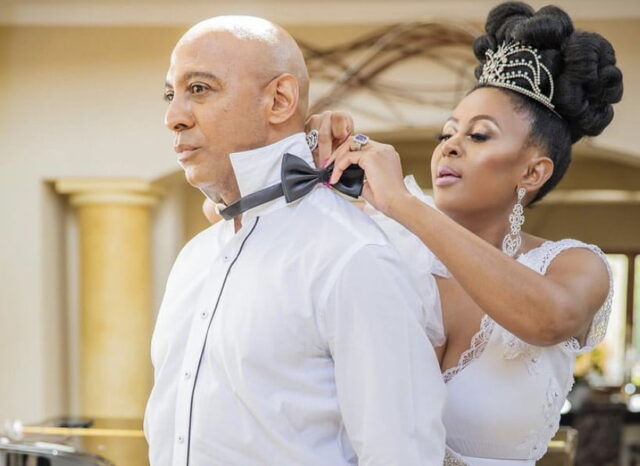 According to rumours, the bubbly personality is arguably wealthier than we all thought.
Sources
SavannaNews
YouTube
TheCityCeleb